Window Washing Prices – Cost of Window Cleaning: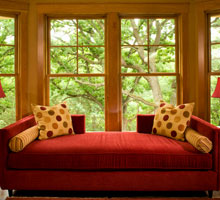 I truly believe in providing an excellent service at a fair price and I also believe in giving my customers the best service available.  The work that we provide is the same quality of work that I would expect at my home (Nordstrom service, at a reasonable price).  I want a full service cleaning, and you should too!  I want to ensure that the cleanliness of our work exceeds your expectations.  Your home is the focus of our day. I promise that the cleanliness our your windows is our main priority and we will deliver.  I want you to be so happy with the work that is done, that you will refer your friends and neighbors.  When you choose Clearview Windows, you will see Our Difference is Clear!
Our pricing is based on a combination of value and service.  Are we the cheapest window cleaning company?  Absolutely not.  It is pretty hard to deliver the levels of service we strive for, at craigslist prices.  Yes, it is possible to do so, but only for a very short time.  The last thing we want is for you to have to find a replacement for us because we competed solely on price and had to shut down because we couldn't afford to operate.  We feel our pricing is fair and equitable for the both of us.  We focus on your home when we are there, and don't race through it in order to get to the next job.  We clean your windows right!
Sure you can find window washers out there willing to clean your windows at cut-rate, cheap prices. There are a lot of part-timers in this business-so be careful because after all, you generally get what you pay for.  Below are some things to look for, and to ask in selecting a window cleaning service:
Do they open each and every window to clean your sills and tracks? We do this at no extra charge.
How do they clean your screens? Do they wash, scrub and wipe them? Or do they just wipe them off?
What is the appearance of the employees? Are they in uniforms? Are they someone you would trust in your home? After all, they will be working inside the house if you choose to have the interior panes cleaned.
Are they insured? We carry a $1,000,000 liability policy and are happy to furnish our customers a copy of the policy.
Do they utilize a razor or steel wool to actually clean all the debris off the windows? If so, are they aware of fabricating debris? This is a great question to ask…
Here is an easy way to get an idea of our current pricing for window washing.  Please note these are just approximations and the actual price will be based on a free, on-site, personalized quote.
| | |
| --- | --- |
| Small Home-Up to 2000 SF   Interior Starting at $64.99 Exterior Starting at $89.99 |  Medium Home-Up to 3000 SF   Interior Starting at $104.99 Exterior Starting at $129.99 |
|   Large Home-Up to 4000 SF    Interior Starting at $159.99 Exterior Starting at $199.99 |   Custom Home-4000+SF   Please call to schedule an on-site estimate |
Our pricing for window cleaning is based on a window pane count, and not a window count.  Not sure how many panes of glass your windows have?  Click Here to look at our window chart to get an idea of how we count windows.  For example, a double hung window is 2 panes and a casement window is counted as 1 pane.
Looking for pricing for Gutter Cleaning?  Prices based on free estimates.  Every home is different and I want to make sure that your expectations are met.  Click Here to schedule a free estimate or to schedule a window washing or gutter cleaning appointment.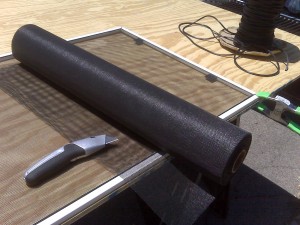 We also offer Screen Replacement and Repair!  Feel free to contact us for a free estimate on these.
To see pictures of some of the work we have completed, please click here to see our Photo Page.
The very first time you employ our window washing team, it is strongly recommended that you have your windows professionally cleaned both inside and out, however, if you prefer, we will do just the outside with or without the screens. We try to accommodate each and every single person with the ultimate goal of gaining another satisfied customer.
Coverage Area: Colorado Springs, Monument, Falcon, Peyton and Woodland Park