FAQs about Residential Window Washing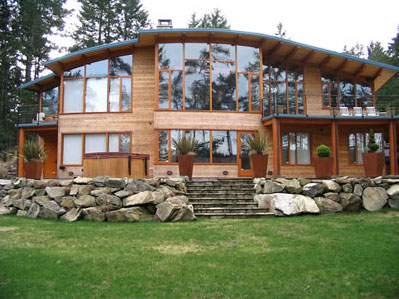 Q: How many times a year should we have our home's windows cleaned?
A:  The International Window Cleaning Association (IWCA) recommends having windows cleaned twice a year by a professional window cleaner to conform to the standards of the industry. Spring and fall are the seasons of choice.
Q: How do you define a window and/or a Window Pane?
A:  Here is an easy to read chart that shows different types of windows and the amount of panes they have.  We define a Pane of glass as a piece of glass that has some sort of bordering material(wood, vinyl, metal, etc.). For example, a double hung window is 2 panes and a casement window is counted as 1 pane.  Each pane has 2 sides(inside/outside) and depending on service chosen our charges per pane might be for the inside, the outside, or both. It depends on how clear you want your view to be.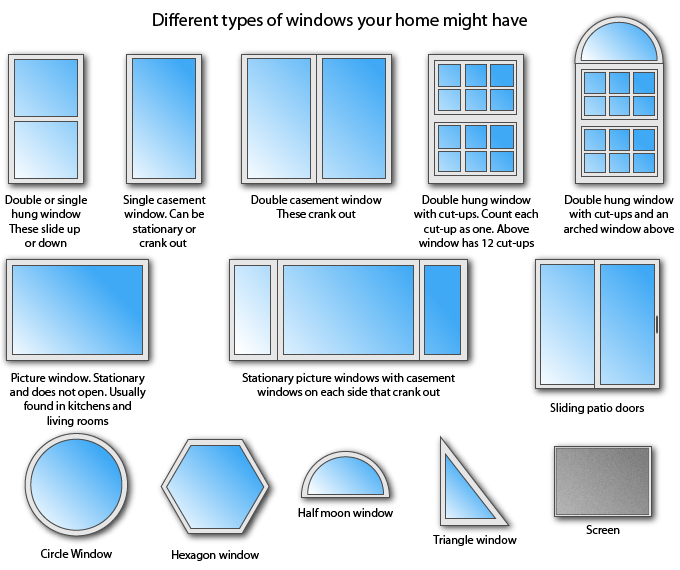 Q: Our new home is being built right now. When should we schedule having the windows cleaned?

A:  We suggest that you wait until the builder completes all construction before you have your home's windows cleaned. Another tip: Don't install the window screens until you can be sure they are safe from dirt, mud and other construction debris that could ruin your screens.
Q: Have you cleaned "this type" of window before?

A:  People ask us all the time, have you done this or that type of window before?  The answer is most likely. From french panes to storm windows to picture frames to casements to slider and double hungs, we have cleaned them before.  Even the Pellas with the screen in between the panes, or the Low-e coating that is on the facing side of the glass, we have cleaned them.  All require a different technique and tools, but fortunately for you, we have the knowledge and experience.
Q: Do you work in the winter?

A:  For any of us who have lived through a Colorado Springs winter, they tend to be fairly mild.  We are a year-round window cleaning company.  As long as it is sunny and 30 degrees or so, we are ready to clean.  Below 30 is only good as long as it isn't too windy.  As for gutters, it depends, especially if we have had recent precipitation.  It can be a bear to clean frozen gutters.
Q: Some window cleaners offer a free estimate over the phone. Why do you do your estimate in person?

A:  Our free estimates are different because when I'm on location inspecting your windows, you can ask questions and get professional answers about how much the cleaning will cost and why. This helps reduce those nasty surprises that may come later with over-the-phone estimates.
Q: Why did you start your business and how did you get started?
A:  I was recently interviewed by SpringsBusiness.com and here is the article where you can learn more! http://www.springsbusiness.com/josh-bruck-colorado-springs-business-young-entrepreneur/
Coverage Area: Colorado Springs, Monument, Black Forest, Falcon/Peyton and Woodland Park
Click Here to schedule a free estimate or to schedule a window washing or gutter cleaning appointment.  To see pictures of some of the work we have completed, please click here to see our Photo Page.